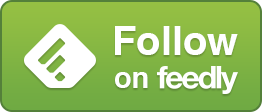 Modern houses are not only about living rooms, the kitchen, bedrooms, the dining space or the toilets. The most recent and hottest trends is the advent of incredible home libraries. House libraries are considered not only a symbol of once aptitude, but instead they only showcase how much you love your own personal book collection as well as the quantity of care and consideration you give them. As you'll see from this incredible assortment of 40 home library designs, there is a spot for one in every home, no matter small or large. One of numerous reasons for home library layouts being back in question is the increasing number of home offices around the world.
The present craze in design asks for slick lines with well defined borders and interiors which are futuristic and ergonomic in the same time. It's meant the employment of neutral tones and more space conscious models became a lot more common with regards to home libraries.
They no longer have to occupy a whole room on their very own and may fit in pretty much everywhere- from the loft to a hall that connects two distinct rooms. If you're one of those small on space, then you do not need to fret too much on how to assemble incorporate a home library to the program of things.